We all are aware of the not-so-reputed sides of human nature, the three fundamentals lust (kaam), anger (krodh), and greed (lobh). We cling to them never really knowing they are the biggest enemies we ever had. By keeping these enemies in control, our existence will become pure and we will see how graciously we are achieving our dreams, without attachment to the desire of fruit.

Today I will talk about what is considered taboo and is never invited for fair discussion by our society. Lust (kaam), anger (krodh), and greed (lobh) which leads to self-destruction and hell. That makes it an even more important topic to be understood and explained.

Everyone has these desires because these are fundamental necessities for the survival of humankind. But these should not be overpowering you instead should be in your control. As we all know "excess of everything is bad ".

Every mankind has three desires, Desire of life, money, and peace, and wants to attain peace and salvation in their life but still, We desire fruit without performing the action. So tell me how we will attain the equilibrium, The real happiness in life?

Here are some logical motives to manipulate these 3 things.
"lust, anger, and greed are the 3 gates that lead to self-destruction and hell of every mankind. Therefore, all should abandon these 3 ." – Bhagavad Gita chapter 16, verse21
Bhagavad Gita reveals clearly that lust, greed, and anger are the gateways leading to hell. Only when a man has conquered these he acquires knowledge of his true soul.

History has proven that whoever allowed these three to overpower them, became the cause of their self-destruction. Like – Ravana's lust for a woman destroyed him. So we should not allow them to overpower us.
What are lust, greed and anger?
1. Lust
Lust is the intense desire for pleasure (sexual), object, or emotional satisfaction. it isn't always sexual, it might be lust for drugs and lots of greater terrible habits. Which actually destroys one's life.

It later transforms into anger, if we are not able to control it. It may make our existence like a living hell If we do not know how to control these. Many humans beings lose everything, not only money but also their recognition and existence.
2. Greed
Greed is selfishly wanting something beyond what we actually need and deserve ( possession of wealth, authority, food, land, etc ). It is a desire to satisfy needs but never being satisfied.
Every additional unit not leading to satisfaction of wants, hence the person is never in the equilibrium state.
We are constantly using the wrong philosophy of " grass is greener on the other side" and not realizing " grass is greener where you water it ".
We are by no means glad about what we've and are constantly seeking out more And the rest is upgraded by our society. The reason for our sorrow is we never simply are grateful for what we have.

This greed folk is unexpectedly converting our surroundings, it is surely a door to hell.
Due to the fact we are in no way satisfied, we continually need greater to just please our ego we lose to keep track of life. People are unable to control greed and live miserable lifestyles.
3. Anger
Anger is more like the worst aspect that ever occurs to us. And strain in our life performs a completely essential function in it. It is more directly proportional to the anger, better the strain goes extra indignant you turn out to be in your real life.

Whenever we are angry we grieve our self, but also the human beings around us. While ever We are angry our minds stop working, our wisdom simply vanishes in our hate. And we become doing the most terrible things in life.
Sometimes they just stick with us for a lifestyle time. This is why we need to in no way make huge decisions in our lifestyles while we're angry or disappointed at someone due to the fact our expertise dies when anger is born inner us.

So "by no means make a selection while you are angry or very happy, you'll constantly become regretting it"
Important decisions of life need to be made when you are very stable and calm because at that time our thoughts function rationally and logically. And our expertise dominates while we are calm.
"Don't give in to worry or anger; it only leads to trouble." – Bible "
conserving directly to anger is like greedy a hot coal with the reason of throwing it at a person else; you are the only who receives burned".
So the critical question is how we will prevent it?
How to Control Lust, Greed and Anger?
Let's try to explore answers.
Perform Right Action First
I know everyone needs money to live their life. but we should perform the right action. Determine what your aim is, afterward, act according to the inner course that you get hold of; then you'll achieve what you need. When the thoughts are calm, how speedy, how easily, how gracefully you will understand everything!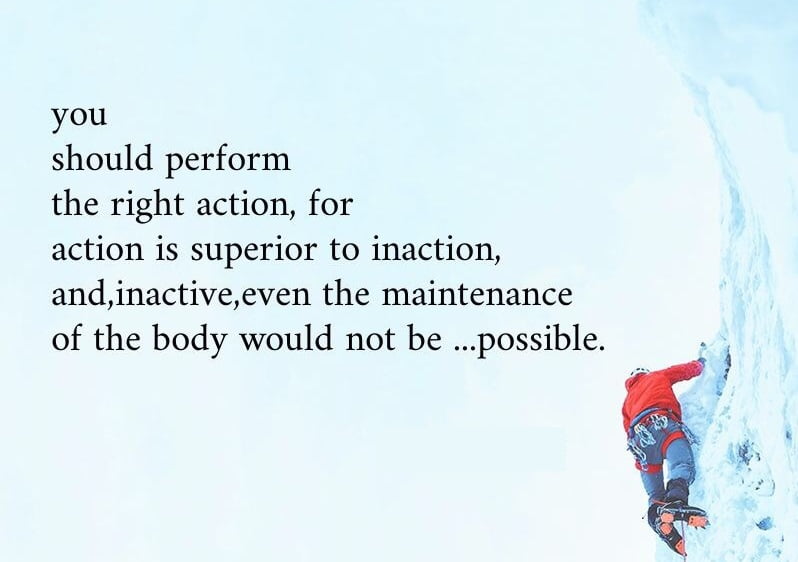 Control your mind
Our mind is a muscle like any other muscle and can be taught to do what you need, calm your feelings simply consciousness on the prevailing moment gracefully and you will apprehend the whole thing.
The senses, the mind, and the intelligence are the sitting places of this lust. Through them, lust covers the real knowledge of the living entity and bewilders him – Bhagavad Gita chapter 3,verse 40
Beyond the sense is the mind, and a source of knowledge. mind is controlled by air (breath), if we are able to control our breath (it can be done by meditation and yoga) then we will be able to control our thoughts. Regulating the senses, and slay this destroyer of knowledge and self-realization.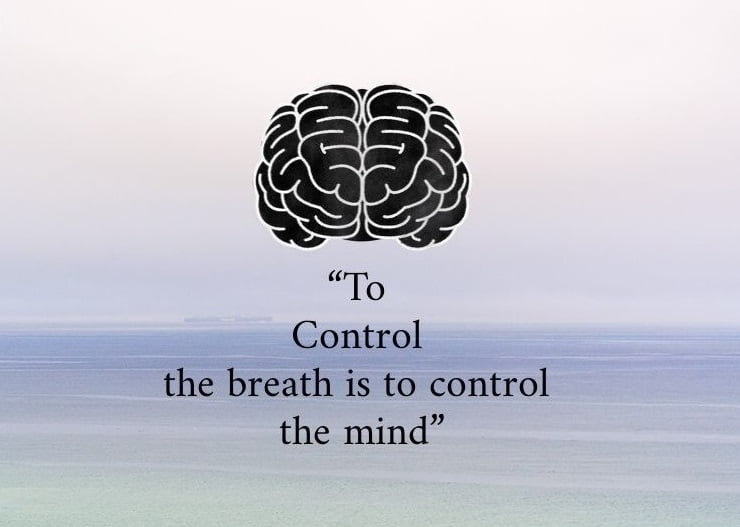 The working senses are superior to dull matter; the mind is higher than the senses; intelligence is still higher than the mind, and he [the soul] is even higher than the intelligence – Bhagavad Gita chapter3, verse 42
"a mind full of Wisdom always comes up with positive solutions"
Practice Meditation
If you are facing a few extreme anger troubles with your lifestyle, meditation (mental fitness activities) is the high-quality possible answer to your hassle. Infect it could clear up any associated trouble. You need not give them up, they will drop them off by themselves.
" meditation is a blessing to mankind"
Practice meditation for around 10 minutes or more toward the beginning of the day. Mind-body exercises like yoga, meditation, calm our mind-body. and assists us to alleviate any physiological illnesses. when our mind-body is relaxed the functions of our senses are rational and the mind is in control.
By doing meditation you will find real you, your hate and anger will begin to fade and it will get replaced with the aid of wisdom. And we all recognize.
Yoga!
Attaining salvation (or equilibrium) is the main purpose one seeks, and it is also the main motive of yoga. Selfless acts and yoga will lead you to recognize the true quality of your 'Self' and help you to meet your highest self.
Pranayama is one of the best yoga practices to balance the mind and body as well. You can try more of them. It will also lead to control over Lust, Greed, and Anger.
Get Enough Sleep
Sometimes waking up for a long time makes you tired and irritable due to which the function of our senses becomes irrational. So make sure you are getting enough sleep.
Will Power
No motion/ act, inner or outer, can execute without the influence of willpower. The strength of will is that which transforms thought into power.
It's not difficult to develop will strength, to attain achievement you need to put in efforts first. Gradually you will get rid of tendencies to thinking "I can't do".
Keep your consciousness awake. Expand a habit of self-examination, of gazing and reading your thoughts and behaviour.
Expand your will strength and positive questioning, and you'll locate your frame, mind, and soul operating to mould entire lifestyles in steps with the power of will.
Include Others in your happiness
Do not restrict yourself with the narrowness of selfishness. Include others in your achievements and happiness, but kindness over selfishness, you then are doing the desire of God.

On every occasion, you believe you studied of yourself, think additionally of others. When you consider seeking peace, consider others who are in need of peace. In no way lose braveness and smile brighter. Let the smiles be real from deep within and heart absolutely in harmony.
If your physique, thoughts, and soul signs in the smile of the inner attention of a god, you will spread smile sparkles anywhere you cross.
Surrender to the will of Divine
There is a piece of simple advice given in Epic Mahabharata's section of Udyoga Parva about conquering these enemies.
Conquer anger by calmness; evil by good; miserliness by charity and lies by truth – Mahabharata section Udyoga Parva
Anger is won over with calmness (without anger); the immoral are won with morale; a miser is won by giving; lies are won over with truth.
God is the light, chant his name inside your mind, walk towards God, these defects will start falling away, We should strive, to go towards the light, When we try to walk towards God, these defects start falling away. When we engage in the highest, the lowest falls away by itself.

"Realize yourself. That is all there is to do. Know yourself as you really are–infinite spirit.
Read Scriptures
Holy scriptures are the guide maps provided to humans beings on the journey closer to enlightenment. They offer us knowledge and information. They also deliver us instructions on what we should do and what no longer do. By means of faith, following these two types of injunctions, people can continue towards perfection.
I hope this was helpful to you in a lot of ways, may you find peace and Real Happiness in Life. Don't forget to subscribe so that you don't miss out on our upcoming mental health Updates.
And let me know how this was helpful to you in the comment section.
Thanks, peace out